Sam
The 20/20 Experience Rexall Place post – Edmonton, AB
After a well deserved break for the holidays Justin Timberlake is back on track with the 20/20 experience tour.
JT and the Tennessee Kids will be playing 3 dates in Canada before heading back to the States.
Starting tonight JT will perform 2 nights at the Rexall Place in Edmonton, AB and an additional canadian show at the Rogers Arena -Vancouver, BC on Thursday.
Every single update including pictures, videos, reviews, backstage stuff etc will be posted in this space!
If you guys are going to the show and would like to share your pictures, stories and/or videos email everything to timberlake_justinfans@hotmail.com or contact me via twitter at @JTfansite Everything you send will be credited!
Also for everyone attending please share your twitter accounts on the comments or at @JTfansite so we can follow your updates during the show.
Good luck tonight JT. We all know you are gonna kill it!
UPDATE: Pictures from the show
Backstage stuff
Amanda Renneberg has been living with Friedreich's Ataxia, a rare neuromuscular disorder, for 10 years. She said it's likely her last chance to see and maybe meet the pop star.
Her wish came true last night. She finally got to meet JT. I love when Justin does this. He has such a big heart <3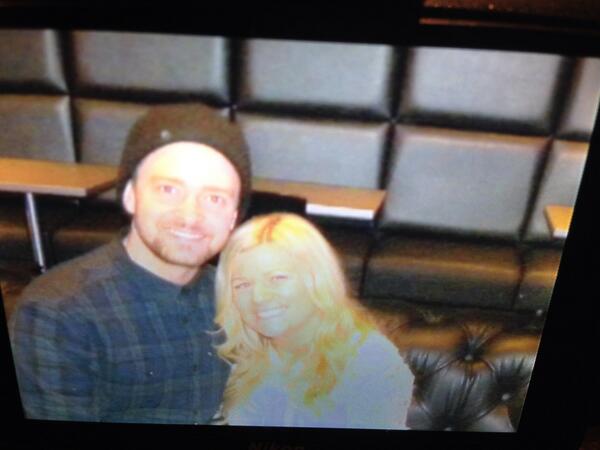 Video
3 Responses
Valerie Says:
January 15th, 2014 at 12:30 pm
I was at the 20/20 concert last night and was not able to get a t-shirt. Is it posible to buy one through his fan website?
Tangela
Says:
August 5th, 2014 at 1:39 am
I like what you guys are usually up too. This
sort of clever work and exposure! Keep up the great works
guys I've you guys to our blogroll.